Tiger Tops lodges and experiences have been pioneering environmentally responsible tourism in the region since they were established in 1964
Tiger Tops Lodges are the first and finest jungle accommodation and combined wilderness experience in Nepal. Kanarli Lodge, on the edge of Bardia National Park, offers chic contemporary rooms that encapsulate traditional Nepali designs and feel. Tharu Lodge similarly delivers superior comfort in the heart of the Terai, where guests can explore local Tharu Villages and the surrounding wildlife.
Karnali Lodge
Karnali is an intimate lodge with ultra personal service and expert guiding. We've created a calming, soothing retreat with a focus on fresh, organic produce. With 9 newly decorated rooms each with an adjoining bathroom, Karnali Lodge is the epitome of comfort with a focus on privacy and calm. The rooms, designed to minimise their impact on the environment, are adorned in soft natural colours and fabrics. As part of our commitment to responsible tourism, Karnali Lodge runs almost entirely on solar energy.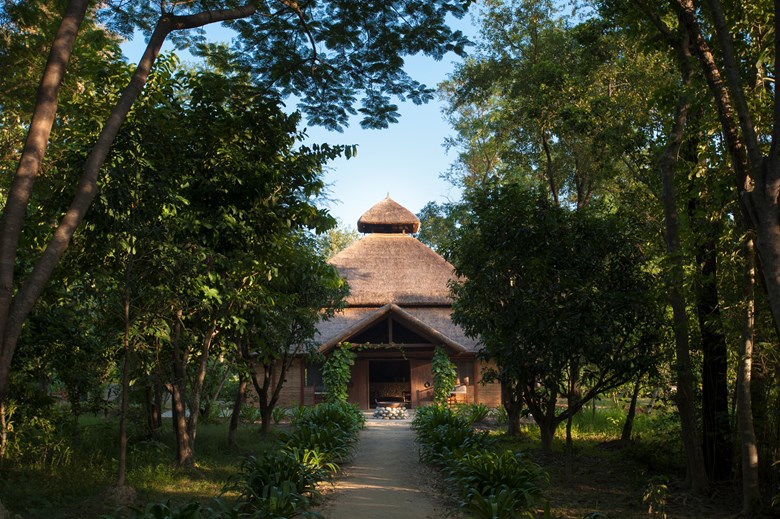 A tailor-made jungle experience - Karnali Lodge is an opportunity to immerse oneself in nature and unwind in the peacefulness of a country escape. Accompanied by one of our expert naturalists, explore the park on foot, or head out by jeep to river put in point to experience the ultimate river safari. Keep an eye out for an Asiatic elephant, the mighty tiger or a svelte leopard. The lodge has eight resident elephants, giving you the opportunity to bath and learn just what is required for domestic keeping.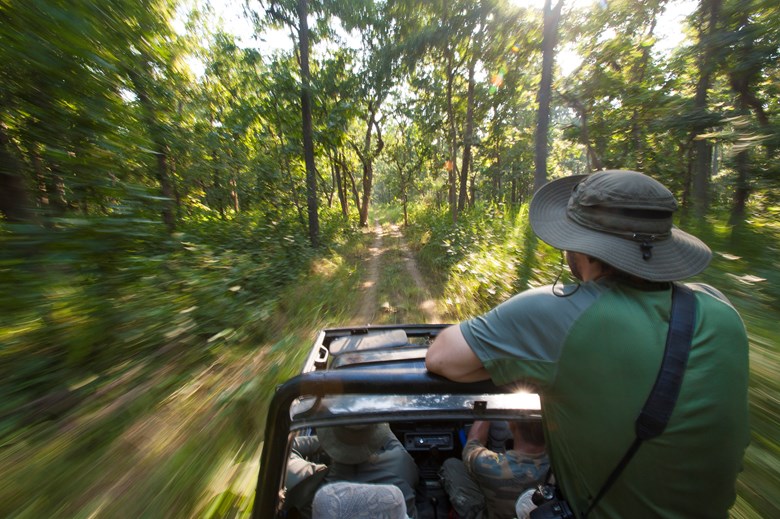 Tharu Lodge
Tharu Lodge offers guests the perfect blend of a quiet but captivating wilderness retreat, fused with local cultural encounters. A short bullock-cart ride from the Narayani River, the natural boundary between Chitwan National Park and the surrounding townships, takes you to doors of Tharu Lodge. Emulating the longhouse style of Tharu architecture and built from local materials. Tharu Lodge offers a unique and comfortable insight into Nepalese village life. 
Nestled beside lush forest and overlooking idyllic Terai landscapes, the lodge is the perfect place to unwind and let us take care of you. Dine al fresco under the shade of a mango tree, take a refreshing dip in Tharu's garden side pool, play a spot of tennis, or simply sway gently in a hammock in the afternoon breeze. At night enjoy nothing but the sounds of the forest that is just metres from your window.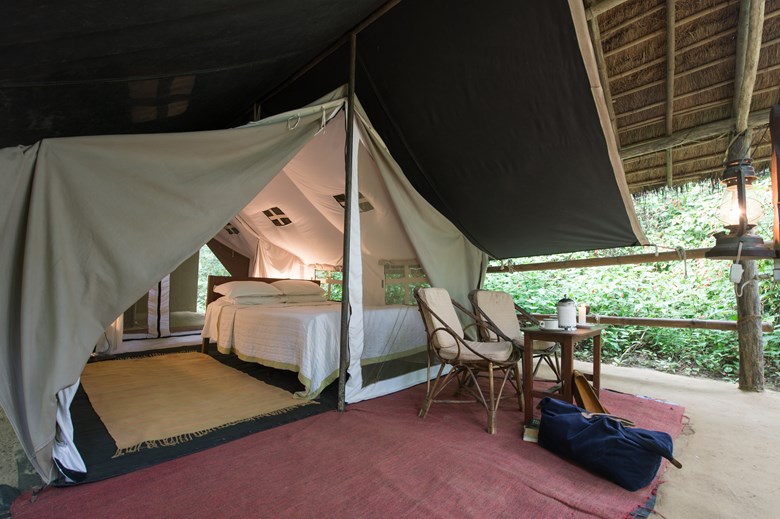 The kitchen at Tharu Lodge prides itself on using only the freshest and most delicious local organic produce. Carefully selecting ingredients from Tharu's very own kitchen garden, our chefs prepare a sumptuous array of seasonal Nepali and Continental dishes. Other ingredients are sourced from local farmers, ensuring your meal is not only healthy and organic, but sustainable too. 
If you feel a little adventurous, Tharu Lodge offers a range of outdoor wilderness activities that are both informative and enjoyable. Afterwards, step on board a gentle boating safari down the peaceful Narayani River, and keep an eye out for march muggers or the endangered gharial crocodile resting on the banks. Try your eye on a bird watching tour - Tharu Lodge naturalists have recorded more than 300 species of bird in the surrounding habitats, stretch your legs on a jungle walk or relax into the evening with a sunset stroll.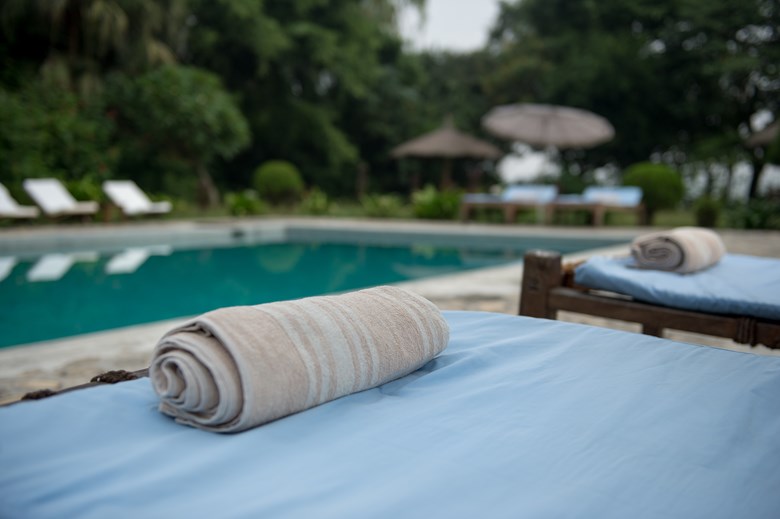 Exploring the surrounding villages by foot or bullock cart is one of the best ways to experience rural Nepali life and absorb the simplicity of a farming community. Close to the Lodge you can visit the Tiger Tops Swiss Air Primary School, one of Tharu Lodge's main sites of community engagement. If the little row of worn toothbrushes next to the back door is not enough to make you smile, then an over enthusiastic reception from the students will leave a lasting, heartwarming impression. Such humbling encounters with the Tharu community are experiences that will stay with you long after you leave Nepal.